A panel discussion presented by ONE Archives, EZTV, LA ACM SIGGRAPH, and The City of West Hollywood in conjunction with EZTV: Video Transfer at the ONE Gallery
Reception: 6:30-7:30pm
Discussion: 7:30-9:30pm
West Hollywood City Council Chambers
625 North San Vicente Boulevard
West Hollywood, CA 90069
Admission is free.
Free validated parking will be provided for the five-story parking structure located behind the Council Chambers.
In anticipation of the public art event ONE Night: EZTV, LA ACM SIGGRAPH, and Digital Art in West Hollywood and in conjunction with the exhibition EZTV: Video Transfer, this panel discussion will consider the history of computer art in Southern California and its relationship to digital media and large-scale projection art today. The discussion will look at the overlapping histories of the alternative video gallery EZTV and special interest group ACM SIGGRAPH, and how these two groups fostered experiential digital art practices during the 1980s and early 90s when computer graphics and digital imagery were in their infancy. This panel discussion will feature digital artist Rebecca Allen; digital artist Joan Collins of LA ACM SIGGRAPH; scholar Andrea Foenander; digital artists Kate Johnson and Michael J. Masucci of EZTV; art historian of computer art Patric Prince; and choreographer Donna Sternberg, whose work Fly-By will premiere at ONE Night.
Computer Love: Digital Art in West Hollywood is presented by ONE Archives, EZTV, and LA ACM SIGGRAPH. Support provided by the City of West Hollywood through its Arts and Cultural Affairs Commission.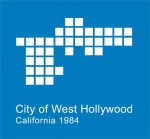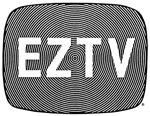 Bios
Rebecca Allen is an internationally recognized media artist inspired by the potential of advanced technology, the aesthetics of motion, and the study of behavior. Her work, which blurs the boundaries between physical reality and virtual reality, between biological life and artificial life, takes the form of interactive art installations, computer animated films and live multimedia performances. Allen received a BFA from Rhode Island School of Design and MS from Massachusetts Institute of Technology. Allen was founding co-director of the UCLA Center for Digital Arts and founding chair of the UCLA Department of Design | Media Arts, where she is currently a professor. Allen's work is exhibited and published internationally and is part of the permanent collection of the Centre Georges Pompidou and Whitney Museum of American Art.
Joan Collins has been an Artist/Producer working with site-specific projection for 30 years. She has also produced computer graphics for 18 movies, 55 TV commercials, 33 concert tours, and moderated 120 events. She created her first Feature CG sequence in 1984 for an OmniMax film called The Magic Egg. Collins worked with artist Ron Hays on a number of significant digital projection projects during the 1980s including to "Face of a Thousand Nations" and "Hollywood's Salute to MGM.' Collins is a long-time active member of ACM SIGGRAPH and has served on the LA chapter's executive board since 1981. She is currently the Los Angeles ACM SIGGRAPH co-chair.
Andrea Foenander is a writer and artist originating from Essex, England, and has since relocated more than forty kilometers to become a writer and artist based in London. During this time she has earned a BA degree in Fine Art Sculpture from University of the Arts London in 2012 and an MA degree in Critical Writing in Art and Design from the Royal College of Art in 2014. Her studio practice addressed concerns toward mass media and 'information overload. Since this she has written critically for exhibitions at CAMP and TAF in Athens, historically for Guest House in Kettles Yard gallery Cambridge, and prose for As is the Sea: An Anthology. Her writing practice is concerned with technology and visual media, currently assembling an Anthology on Computer Art history. In 2013 she conducted research with the assistance of EZTV to produce an extended essay on the LA Art 1990 exhibition at EZTV.
Kate Johnson is a media artist, producer, publisher and educator. Her collaborations have been seen internationally at venues such as the Cannes Film Festival, the Museum of Modern Art (New York), the Institute of Contemporary Art (London), Lincoln Center, Duke University, the American Film Institute, and at major conferences, festivals, special events and exhibitions. Her large scale digital projections have been commissioned for projects presented at the Getty Center, LACMA, Japan American Cultural Center, the Los Angeles Central Library, and by organizations ranging from the Governor's Office of the State of California, to the Global Climate Summit. Since 1993, she has been a principal force behind EZTV, and her efforts are largely responsible for its survival into the 21st century. She has been a lecturer at the American Film Institute, and is currently Associate Professor at the Otis College of Art & Design.
Michael J. Masucci is an award-winning experimental media producer, video-artist, writer, curator, educator, and musician. Masucci was a founding member of EZTV, and along with computer art historian Patric Prince, created CyberSpace Gallery, one of the world's first art galleries dedicated to digital art. Masucci's early video work was recently included in Collaboration Labs: Southern California Artists and the Artists Space Movement at the 18th Street Art Center, part of the Getty's Pacific Standard Time: Art in L.A., 1945-1980. Collaborations spearheaded by Masucci have been exhibited internationally at venues such as the Museum of Modern Art (New York), the Institute of Contemporary Art (London), and the American Film Institute (Los Angeles). His work has been seen on commercial television as well as t festivals, art galleries, conferences, and universities.
Patric Prince is an art historian and theorist specializing in the history of computer art. In addition to teaching at the Pratt Institute in Brooklyn, New York; California State University, Los Angeles; and West Coast University, Los Angeles, she has curated new media art exhibitions since the early 1980s. Prince has authored an archive CD-ROM compilation of images documenting past SIGGRAPH art exhibitions between 1981 and 1990. Prince was a co-director and founder of CyberSpace Gallery in West Hollywood and she organized the SIGGRAPH Traveling Art Show from 1989-1996. She has archived an extensive collection of early materials relating to art and technology and is currently an outside consultant for CACHe, Critical and Archival Histories of the Electrionic Arts.
Donna Sternberg is the Artistic Director of Donna Sternberg & Dancers, a modern dance company based in Santa Monica. Sternberg founded the company in 1985 to express her vision of the communicative power of movement. Sternberg has danced in the companies of Donald Byrd, Mary Jane Eisenberg, Dance/LA and TNR: Moebius. 

She has professionally premiered over 80 works since 1975 throughout the United States, Canada and Mexico; several have been collaborations with artists of other disciplines including composers, visual artists, poets, actors and digital media. Her choreography has been critically acclaimed for its "exceptional ability to communicate through pure movement" (Los Angeles Times).
Image: (Top) Still from Vibeke Sorensen's NLOOPS, 1987-88. NTSC color video, 7 minutes.  Courtesy of the artist