Screening: West Hollywood Council Chambers, 3-4:30pm
Reception: ONE Gallery, 4:30-6pm
Join ONE Archives for a screening and opening reception for the exhibition "I Almost Ran Over Liza Minnelli Today": Colin Campbell and Lisa Steele in L.A., 1976–77. The event will begin with a screening of videos by Colin Campbell and Lisa Steele at the West Hollywood Council Chambers and continue with a reception at the ONE Gallery, West Hollywood.
The screening will include a Q&A with artist Lisa Steele and guest curator Jon Davies.
This program is presented with the support of the City of West Hollywood's WeHo Arts program. For more information, please visit weho.org/arts or follow @WeHoArts.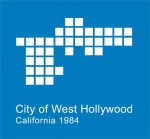 Image: (top) Colin Campbell, The Woman from Malibu, 1976. Video, 12 minutes (production still). Courtesy of Vtape, Toronto