West Hollywood Council Chambers
625 North San Vicente Boulevard
West Hollywood, CA 90069
Admission is free.
Free validated parking for attendees of the screening will be provided for the five-story parking structure located behind the Council Chambers.
What I Did Last Summer, 1991 (12 min)
Mrs Peanut Visits New York, 1999 (6 min)
It's a Jackie Thing, 1999 (23 min)
The Legend of Leigh Bowery, 2002 (83 min)
Charles Atlas will be in attendance to introduce the screening.
As part of the ATLAS IN LA festival, a nine-day festival of film screenings, which will occur March 10-19 at eight venues around Los Angeles, ONE Archives presents a collection of films by Charles Atlas documenting the life of long-term friend and collaborator Leigh Bowery and other friends of the New York and London club scene. Bowery is considered one of the more influential figures in the 1980s and 1990s London and New York City art and fashion circles influencing a generation of artists and designers. His influence reached through the fashion, club and art worlds to impact, amongst others, Alexander McQueen, Lucian Freud, Boy George, and Lady Gaga. The Legend of Leigh Bowery is an in-depth and revealing tribute to an outrageous and outlandish artist. Whether he was making headdresses out of toilet seats, or giving birth to a full-grown woman in a nightclub, Bowery defined London's culture of outrage and influenced a generation of artists and designers on both sides of the Atlantic. Accompanying the screening will be Mrs Peanut Visits New York, in which Atlas' camera follows Bowery as he flamboyantly strolls through Manhattan's Meatpacking District, outrageously costumed in a self-made reinterpretation of "Mr. Peanut," the Planter's Peanut mascot. Bowery's molded full-bodysuit, accessorized with a floral print dress, top hat and transparent-heeled platform shoes, draws stares from onlookers. Peanut-related pop songs accompany him on the soundtrack.
The evening will also include two lesser known works What I Did Last Summerand and It's a Jackie Thing. What I Did Last Summer consists of three short, low-tech works in this compilation celebrate gay New York nightlife at the beginning of the 1990's. Set in a New York Meat Market restaurant after hours, Butchers' Vogue features a voguing waiter and waitress, two prostitutes on the run, and a cop. In The Draglinquents, the performances of two drag queens are superimposed over clichéd images and intercut with 1950's muscle-boy movies. Disco 2000 mixes footage of a crowded dance floor, homemade optical effects, and a dancing chicken. It's a Jackie Thing, based on his own video documentation, Atlas constructs a delirious montage of New York club performances from the past several years. Impersonators of pop-culture figures, including Martha Graham, Kurt Cobain giving a "final performance," and Sid Vicious lip-syncing to Nancy Sinatra, are emceed by two matronly (and bitingly sarcastic) upper-crust "women." It's a Jackie Thing celebrates the flexibility of performance art's boundaries: "high" and "low" culture, "good" and "bad" taste, amateurism and professionalism, and, ultimately, gender and identity.
In his 40-year career, he has produced dance films, experimental videos and documentary features. Atlas has collaborated extensively with other artists, dancers and choreographers, including Marina Abramovic, Antony and the Johnsons, Leigh Bowery, Michael Clark, Merce Cunningham, and Yvonne Rainer. Atlas has exhibited internationally at Tate Modern, Centre Pompidou, De Hallen, South London Gallery, SALT Istanbul, Walker Art Center, and he has been included in four Whitney Biennials including 2012, but his work has rarely screened in Los Angeles. ATLAS IN LA, is an opportunity to expose the city of Los Angeles to many more of Atlas' films and videos.
ATLAS IN LA is organized by Paul Pescador. Find the full festival details and more information about Charles Atlas here.
Images and content courtesy of the artist, Electronic Arts Intermix, and Luhring Augustine. Media partner: ForYourArt. Support for "Charles Atlas: Leigh Bowery & Friends" provided by the City of West Hollywood through its Arts and Cultural Affairs Commission.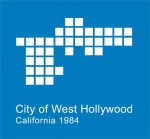 Bio
Charles Atlas was born in St. Louis, MO in 1949; he has lived and worked in New York City since the early 1970s. His work has been exhibited and is in the permanent collections of such institutions as Tate Modern, London; the Museum of Modern Art, New York; the Centre Pompidou, Paris; the Institute of Contemporary Art/Boston; Hamburger Bahnhof – Museum für Gegenwart, Berlin; the Whitney Museum of American Art, New York; and the New Museum, New York, among many others.
Image: (Top) Charles Atlas, Video still from The Legend of Leigh Bowery, 2002. 83 minutes. Courtesy of the artist, Electronic Arts Intermix, and Luhring Augustine.