Join us for a presentation about the life of LGBTQ activist Ivy Bottini, who will also be saying bon voyage to us as she prepares to move to Florida. Hear from dear friends and longtime colleagues about the significance of Ivy's illustrious life of activism and advocacy.
A selection of Ivy's personal papers, which are preserved at ONE Archives, will also be on view.  Donations to help preserve Ivy's collection will be appreciated.
This event is free and open to the public, but RSVP required.  Please RSVP to Christopher Mangum-James at cmangumjames@onearchives.org
Related program: We also invite you to celebrate Ivy at an upcoming WeHo Reads event. The event will highlight her new book, The Liberation of Ivy Bottini: A Memoir of Love and Activism and feature a conversation with Ivy and biographer Judith V. Branzburg. This event will be on Wednesday, January 16 at 7pm at the City Council Chambers at the West Hollywood Library. For more information, click here.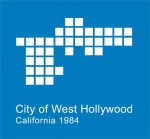 Image: (top) Ivy Bottini, circa 1980s. Ivy Bottini Papers. ONE Archives at the USC Libraries.