West Hollywood Council Chambers
625 North San Vicente Boulevard
West Hollywood, CA 90069
Admission is free. Suggested $5 donation.
Free validated parking attendees of the screening will be provided for the five-story parking structure located behind the Council Chambers.
Mario Montez appeared in numerous underground films during the 1960s and early 70s. His impact – spectacular, glamorous, and intensely unique – was widely felt both during the period and by later generations. In conjunction with the exhibition MONTEZLAND, this screening brings together two original films from the era starring Montez, Jack Smith's Exotic Landlordism and José Rodriguez-Soltero's Lupe, placing them alongside more recent video works, Rita Gonzalez's The Assumption of Lupe Vélez and Conrad Ventur's Boca Chica. After the screening there will be a reception and launch celebration at the ONE Gallery for a new zine published by Boo-Booray about the exhibition MONTEZLAND.
During the 1980s Jack Smith staged several different performances in New York City and Toronto whose titles contained the phrase "Exotic Landlordism." This performance reel starring Mario Montez and utilizing pieces from Smith's Normal Love (1963) may have been used in one or more of them. At these and other performances, Smith would continually change, shift, and reposition his celluloid film; thus, each viewing experience would be unique. This screening will be the first presentation of Exotic Landlordism in Los Angeles.
José Rodriguez-Soltero's Lupe chronicles the life and death of Mexican-born B movie actress Lupe Vélez with Montez in the starring role. In stark contrast to Andy Warhol's minimalist treatment of Vélez's life, also produced in 1966 and starring Edie Sedgwick, Rodriguez-Soltero's film celebrates Vélez's successes, tragedies, and ultimate death with lavish, operatic flamboyance.
Rita Gonzalez's The Assumption of Lupe Vélez critically examines Vélez's ethnic markings and gendered performativity through a collage of sequences and references to the actress, including dramatizations of her life Rodriguez-Soltero and Warhol, an interview with Montez, and texts by Smith. Through layers of re-appropriation the myth of Lupe Vélez, "the Mexican spitfire," is decoded and politicized.
Filmed on location in Key West and Orlando, Florida, Conrad Ventur's short Boca Chica features Mario Montez in a kaleidoscopic, fast-pasted fantasy where he relaxes poolside, lounges on the beach as a handsome kayaker passes by, and performs a fan dance while wearing an outfit similar to the one he wore in Jack Smith's Flaming Creatures.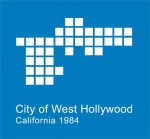 Support provided by the City of West Hollywood through its Arts and Cultural Affairs Commission. José Rodriguez-Soltero's Lupe has been preserved by Anthology Film Archives with support from The Andy Warhol Foundation for the Visual Arts.
Rita Gonzalez
The Assumption of Lupe Velez, 1998
Video, 23 minutes
Courtesy of the artist
Jack Smith
Exotic Landlordism, 1964–69
16mm, color, 19 minutes
Courtesy of Jack Smith Archive and Gladstone Gallery, New York and Brussels
José Rodriguez-Soltero
Lupe, 1966
16mm, color, sound, 49 minutes
Courtesy of Anthology Film Archives
Conrad Ventur
Boca Chica, 2013
Video, 3 minutes
Courtesy of the artist
Image: (Background) José Rodriguez-Soltero, Still from Lupe, 1966. 16mm, color, sound, 49 minutes. Courtesy of Anthology Film Archives